Decades of calling Boston my home means that I am intimately familiar with the city's many world-class outdoor experiences, like taking a walk along the Charles, relaxing on a blanket at the Public Garden, or admiring the stunning Victorian architecture on a stroll around Back Bay. For all that the city has to offer outside my front door, though, I have also come to appreciate how I can enjoy the outdoors from the comfort of my home. Now, I look forward to relaxing in plush, sustainable outdoor furniture, especially in warmer months. My outdoor setup also allows me to catch up on email or grab lunch while surrounded by sunshine and greenery. And, of course, I like to fire up a grill for my friends and family on weekends.
Outdoor living enhances indoor living, especially in a city that becomes as lush and colorful as Boston in the spring, summer, and fall. If the view outside your windows is full of striking plants and trees, the interior of your home is improved. A garden teeming with perennials and homey accents brings a smile and provides an effortless air of whimsy. Read on to get an idea of my favorite trends in outdoor living in the Boston area.
Become a grill master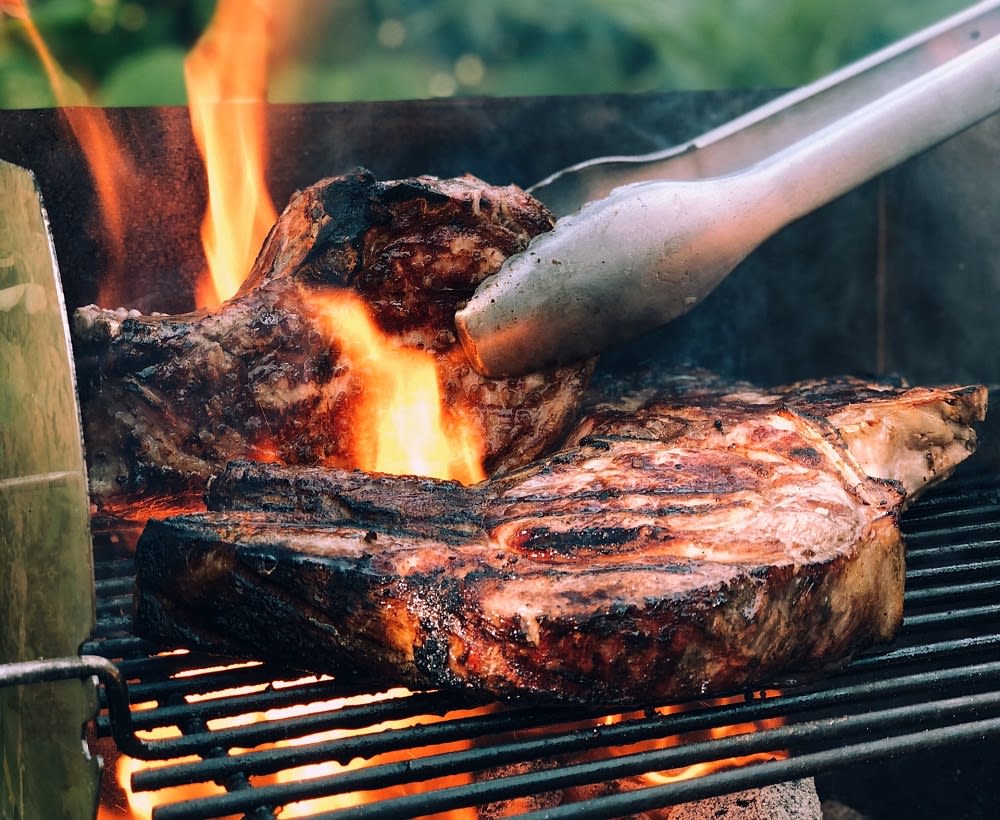 One thing I feel that every outdoor kitchen needs is a fantastic grill, and you can find an excellent one that is small enough to fit on the terrace of a condo, or opt for a larger model if you have a bigger backyard. The barbecue is often the focal point of any summer event, so it's worth it to buy a top-of-the-line appliance that will help you create delectable grilled veggies and delicious burgers.
For bigger outdoor spaces, Landscape Depot Supply offers some gorgeous outdoor kitchens and will even design and build a custom one with premium stone and other materials. For all of your outdoor grill, pizza oven, and cooking island needs, I also recommend
The Fireplace Shop & Grill Center
for its expansive selection and ability to tailor-make a grill just for you.
Furniture with many functions

Multi-purpose outdoor furniture is perfect for hosting dinner parties, casual family lunches, or just reading a book with natural, vitamin-D-rich lighting. Heat lamps and ingenious design can help extend the use of these pieces into the fall and winter months.
Your outdoor living space will be the focal point of long-lasting memories made with loved ones, so it's important to make the space comfortable and stylish. When it comes to finding a piece that's perfect for lounging after work with a glass of wine or taking a moment to meditate, I love this
hanging daybed
. This cozy, all-weather piece is sure to please, giving you the chance to bask in the sun on warm days or hang out on chilly nights with a heating lamp nearby.
I discussed outdoor kitchens earlier and how great they can be for gatherings. If you don't have the space for an entire outdoor kitchen with all the bells and whistles, consider opting for a multi-use piece like this
wicker fire pit table
, which acts as a dining table, fireplace, grill,
and
storage space. If you prefer a modern look, consider a piece like this
square fire table
to instantly add elegance to your outdoor area. One local design store where you can shop for high-end outdoor pieces is
Casa Design
in SoWa.
Gardens large and small

Staying connected to nature and plants is proven to have a positive effect on mental health. Cultivating a garden can help increase your serenity at the end of a busy day. When it comes to city living, it's sometimes difficult to immerse yourself in nature, but you can have a garden even on a balcony.
For smaller spaces, it's key to have multi-functional pieces, such as an ottoman that doubles as storage or a potting bench that can transition seamlessly into a cocktail table. It's all about utilizing space strategically to make it functional and appealing. Make your garden look more expansive with exterior lighting, or use string lights for your rooftop urban garden. Small details make a big impact.
For larger outdoor spaces, it's possible to create a sanctuary with features like a trickling water fountain. A water feature is a perfect addition to block out city noise, as is a vine-draped trellis. Small trees or shrubs are another great way to muffle city noise and create a private, intimate space. If you're anything like me, you'll need some assistance in creating the oasis you're envisioning. Contact
Cityscapes Plant Care
to design and plant a beautiful retreat where you can take a break from the stresses of metro living or relish a peaceful moment away from your work-from-home job.
Let there be light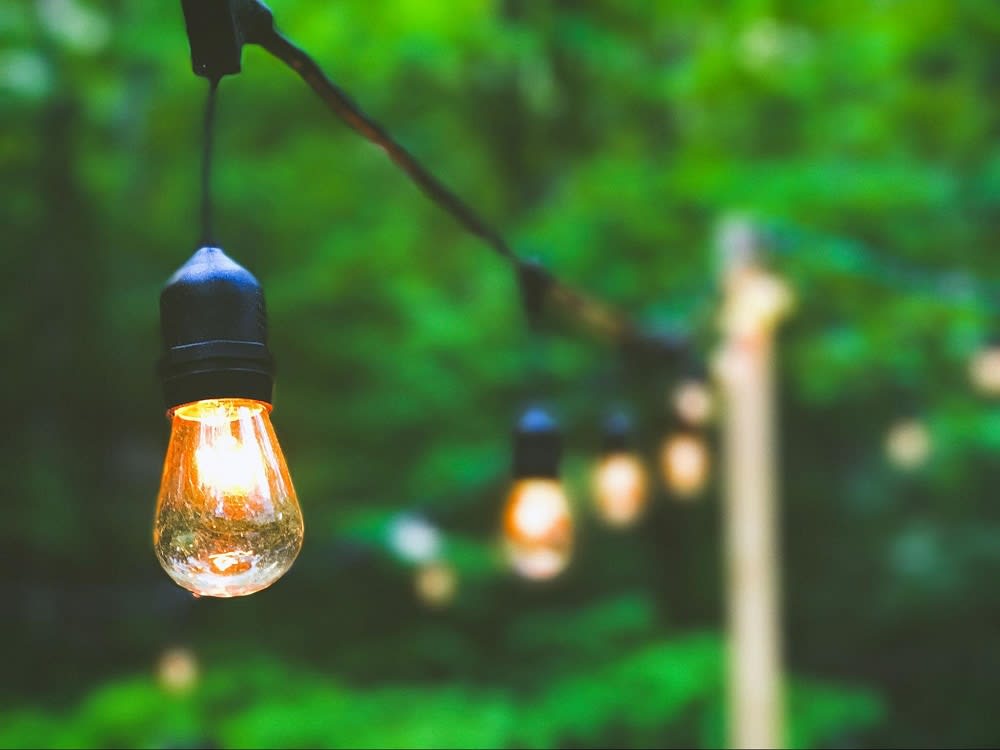 Your stunning outdoor space deserves stunning lighting to match. From solar LEDs that illuminate pathways to strings of bulbs hanging from a trellis, your options for outdoor lighting are endless. If you enjoy having many options, install smart lights. Smart lights come in many designs, and many are capable of changing colors, which is perfect for holidays and dinner parties. Plus, the ability to dim or brighten them from your phone is fantastic.
I find that bistro lighting is an excellent choice to hang over your patio, garden, or uncovered terrace. They create a softly-lit world of whimsy that guests will feel delighted to be part of. To further support the magical aesthetic, place some fairy lights on small shrubs and trees.
Celebrating New England's iconic natural landscape


Bridging the gap between the indoors and outdoors is a sure way to add value and beauty to your Boston home. Whether you are enjoying a gorgeous summer afternoon barbecue or enjoying the stunning foliage in October, improving your outdoor space will make your home more radiant and peaceful.
If you're looking for outdoor space as part of your Boston real estate hunt, don't hesitate to contact
Ricardo Rodriquez & Associates
. My excellent team and I can help steer you to properties that have the backyard, patio, balcony, or rooftop of your dreams.