Boston is a place that most people dream of visiting at least once in their lifetime. Though Boston, Massachusetts' capital, has an idyllic atmosphere to enjoy your vacation anytime, summertime vacations come with more delightful activities.

With beautiful sunny days, excellent waterfront locations, and the city's warm nights, you can explore the perfect combination of sports, outdoor activities, and culture. Thinking of visiting Boston this summer? Here is a perfect summertime Boston discovery guide for you.
Spend an evening at Shakespeare on the Common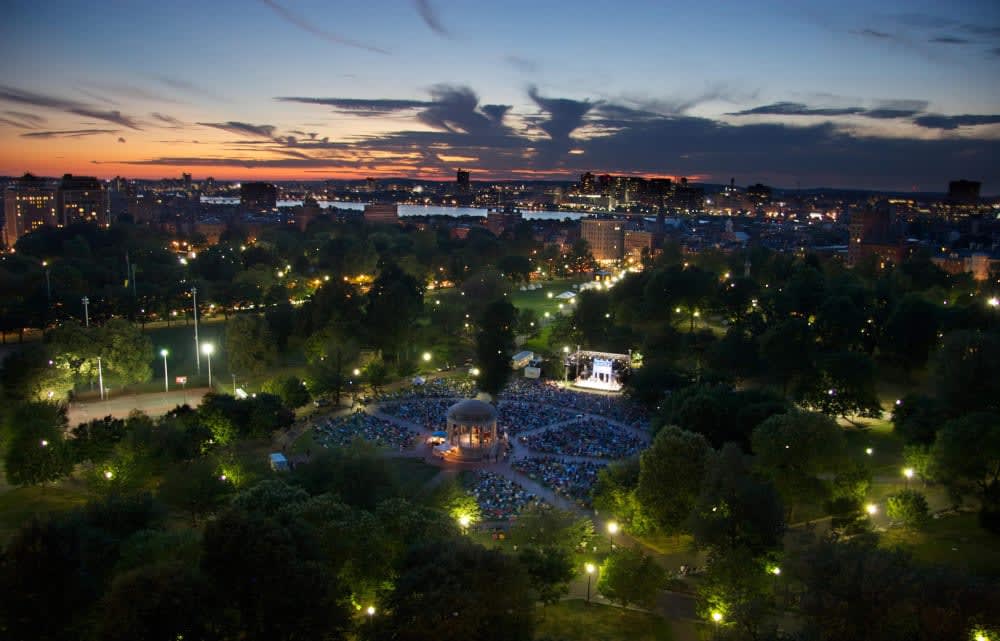 Ready for a magical evening of Shakespeare right in the city? Every year, the Commonwealth Shakespeare Company produces
Shakespeare on the Common
, which brings one of the Bard's beloved plays on a temporary stage right next to the Parkman Bandstand on Boston Common every July and August. Bring your blankets, chairs, and friends and family for this free production. This year
Much Ado About Nothing
takes the stage, a twisting tale of tested loyalties and unexpected love.
Go on a cruise around Boston Harbor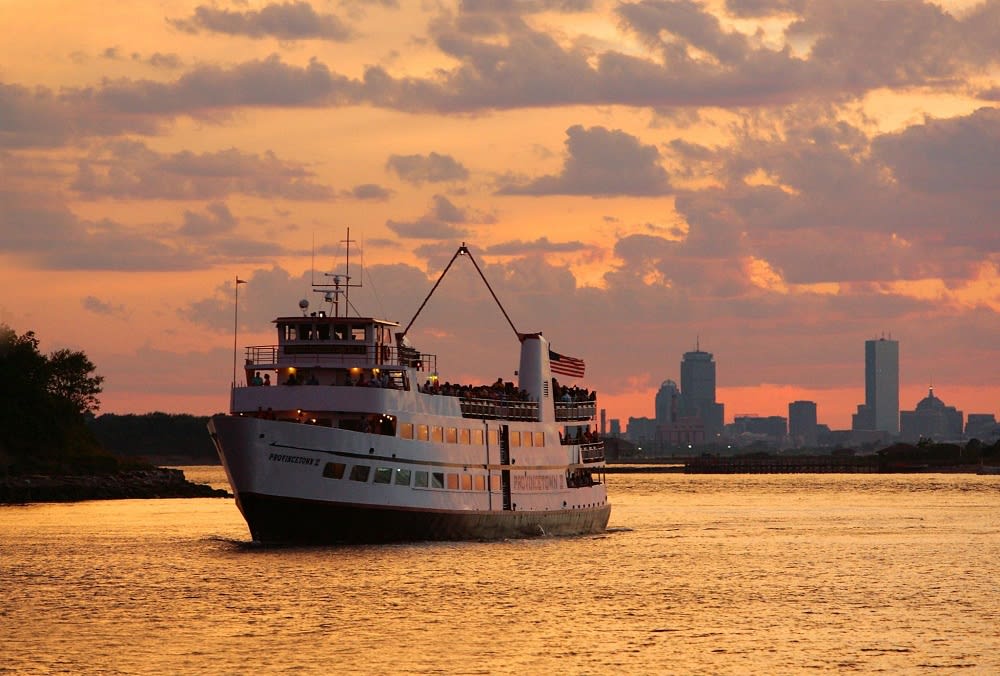 Touring Boston on a boat is one of the best ways to explore the city. You can check out the city's beautiful scenery on a sightseeing tour and enjoy music and entertainment cruises on different cruise packages. There are different packages that allow you to experience
Boston's dynamic culinary scene
alongside other mind-blowing activities, such as whale watching and many others. The cruising options include:
Boston to Provincetown and Cape Cod high-speed ferry

Provincetown is an intriguing town in northern Cape Cod, Massachusetts. The town boasts a rich history, a relationship with the sea, fabulous boutiques, art galleries, and restaurants. Make your transfer from Boston to Provincetown as smooth and enjoyable as possible through the one-way, high-speed ferry cruise.

The onboard concierge desk on the ferry gives you priceless tips on spending your time in Provincetown, places to eat, and memorable places to visit. You can also book a return ticket separately at your time of convenience.


Boston Codzilla high-speed thrill boat ride

Enjoy a fast and thrilling ride across Boston Harbor on Codzilla, the water coaster. The boat offers a lifetime experience of spins, turns, and water tricks at a speed of up to 40 miles per hour (64.37 km/h), accompanied by loud, merry-making music.
Enjoy an afternoon on Boston's beaches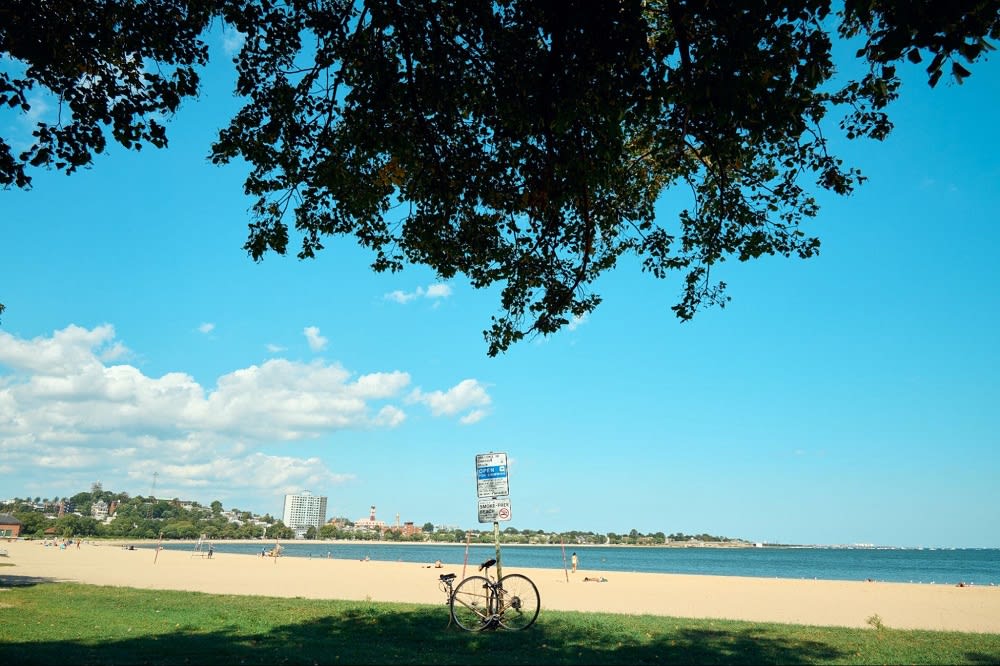 Boston beaches are among the city's best-kept secrets and an excellent way of escaping the city without actually leaving it. If you are looking for a way to kick back, swim, and feel sand between your toes while you soak up the sun, then Boston Beach is the place for you.

The city beaches are accessible by public transport. The best Boston beaches include:


South Boston Beaches

Are you looking for the perfect place for long walks in the sand while enjoying the sea waves? The South Boston beaches give you a perfect setting for long walks as they form a continuous 3-mile stretch in the heart of the city.

South Boston Beaches is a common name given to the four beaches overlooking Dorchester Bay, including L Street, M Street, Carson, and Pleasure Bay.

South Boston Beaches offer many family-friendly amenities, such as the bathhouse, and give an unobstructed view of the Harbor Islands, making the beaches a popular tourist destination during the summer.


Revere Beach

Revere Beach is a two-mile-long beach north of Boston, looking east across the Atlantic Ocean. The beach is the oldest public beach in the United States and attracts more than 100,000 visitors in summer.

The Revere beach has amenities such as Victorian-style pavilions, a public bathhouse, and plenty of street food vendors. Revere Beach is the place to spend your weekends if you are a fan of occasional bursts of loud music from boom boxes and radio and a hype vibe.

Lifeguards are on duty from June to Labor Day.

If you treasure calm, tranquil environments, visit the beach early in the morning or late in the evening. Early morning and late evenings offer the beach to yourself except for a few dog walkers, runners, and photographers.
Up-close whale watching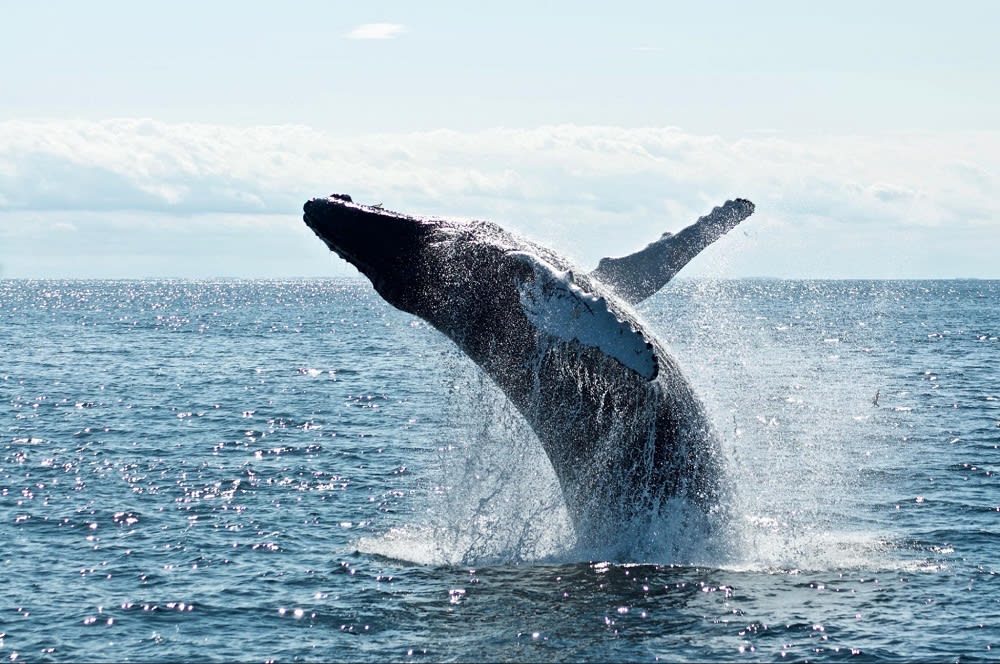 Boston Harbor Cruises (BHC), in collaboration with the Cape Cod Fast Ferry, the New England Aquarium, the Salem Ferry, Codzilla, and other private charters, offers the following cruise alternatives to tourists in Boston:


7 Seas Whale Watch to Stellwagen

Cape Ann Whale Watch on the Hurricane II

Hyannis Whale Watcher Cruises and watch the whales off Cape Cod Bay

Newburyport Whale Watch aboard the Captain's Lady III cruising down the Merrimack River and into the Gulf of Maine

Deep-sea fishing aboard the Captain John Boats from Town Wharf and sail to Stellwagen
Boston whale watching cruise by high-speed catamaran—set out for thrilling Atlantic white-sided dolphins, humpback, and fin whales excursions in the Stellwagen Bank National Marine Sanctuary on a high-speed catamaran.
Take a boat ride on the Charles River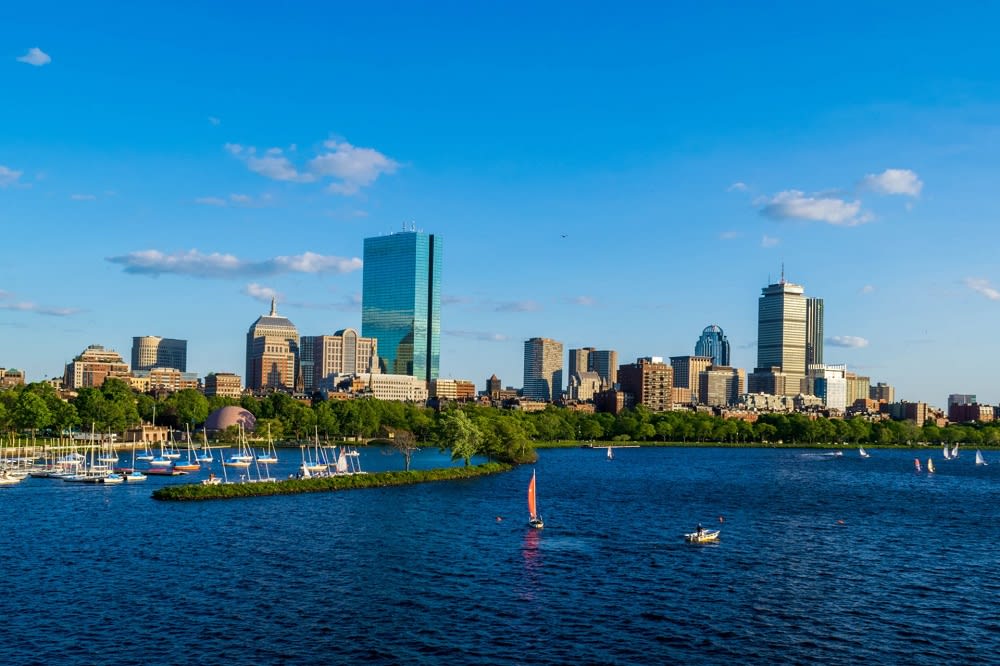 The Charles River boat ride is one of the most epic ways to learn about Cambridge and Boston and the different perspectives of the two cities. The ride is scenic and accompanied by live commentary that will give you interesting facts about historical places, such as:


The Back Bay

Beacon Hill

Harvard

Esplanade Park
Gain priceless history knowledge and get entertained as you cruise past Fenway Park and the Museum of Science from leading cruise operators with the following packages:


Boston Duck Tours

—Go on a land-and-water combo sightseeing tour in a vintage-style duck boat that floats up and down river

Charles Riverboat Company

—An educative and adventurous sightseeing cruise, enjoying the architectural highlights in an old-fashioned riverboat

Boston Harbor Cruises

—Experience a historical sightseeing cruise of Boston's harbors and the epic views of Charles River Locks mouth and Basin
A trip to Castle Island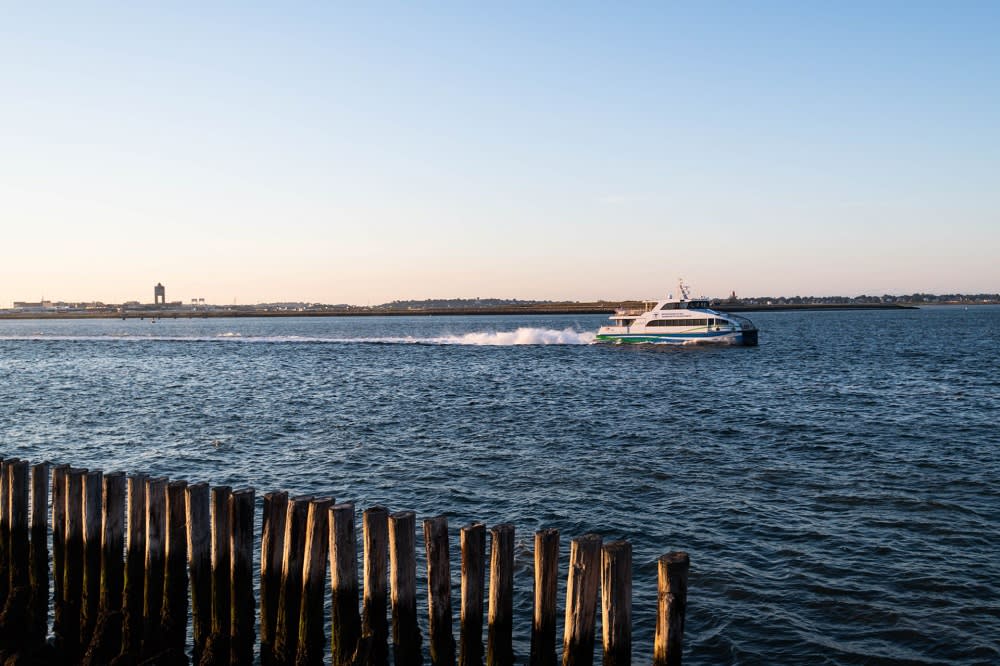 Castle Island is a historic site in South Boston on the shore of Boston Harbor. The peninsula is a recreation center, the location of Fort Independence, and a great tourist destination.

The island gives you a tranquil environment to walk, jog or simply lay back, unwind and enjoy the view and the sea waves. The peninsula has ample parking space, and the fort grounds are excellent for harbor views, watching the planes landing above you, and seeing the fishermen work at the pier.
Baseball fan? Watch the Red Sox play live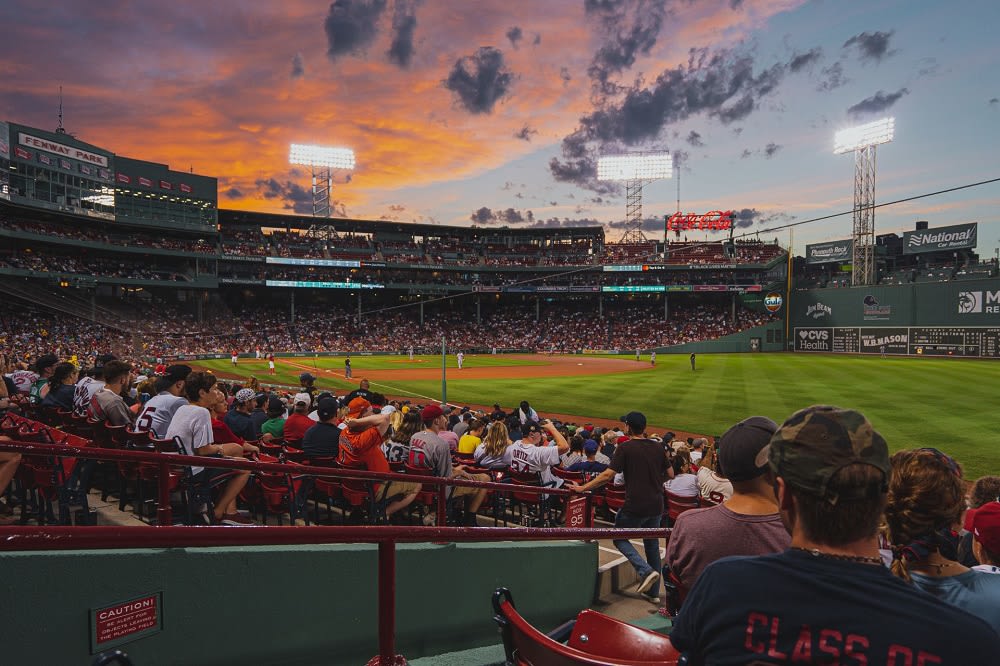 Boston Red Sox is one of the most storied franchises in American sports history and one of the most popular American professional baseball teams in Boston. Are you in Boston between early April and early October? Catch a live Red Sox game on their home grounds.
Home of the Boston Red Sox of Major League Baseball since 1912,
Fenway Park
is the oldest baseball ballpark. Depending on your timing, you might be able to watch the team practice or compete with other sports teams.
Lazy afternoon? How about an outdoor yoga class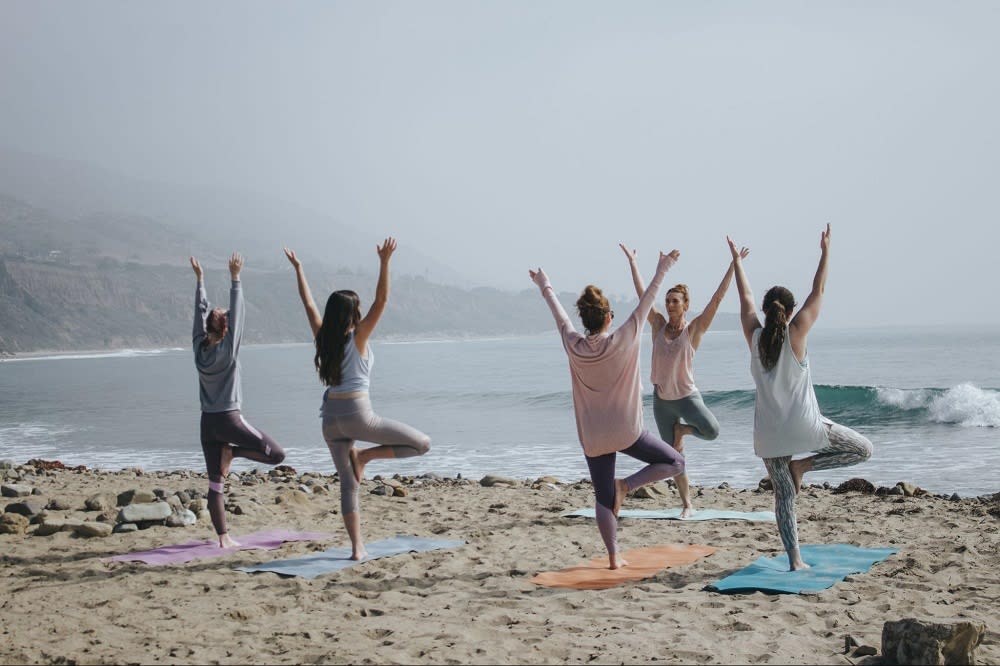 Are you a fitness enthusiast? Outdoor yoga classes are a good way of incorporating fitness in your quest to enjoy the warm summer weather. Yoga is a flexible activity that you can take anywhere.

Do you ever dream of spending a lazy evening on a yoga mat by the beach? Boston offers you just that—sweat and relax in equal measure as you take yoga classes on the Boston beaches. Grab your yoga mat and explore any of the following yoga classes:


Castle Island

Spectacle Island

Boston Common Frog Pond

Seaport Common
Shopping and fun at SoWa Open Market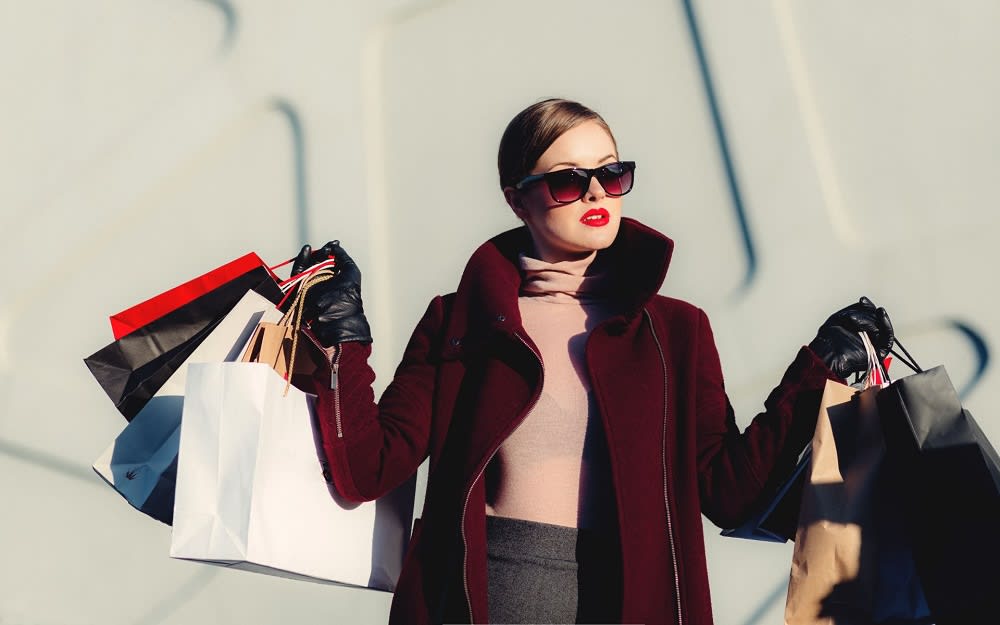 The SoWa Art & Design District, South of Washington, is a community of outdoor tent vendors, indoor retail shops, artist studios, galleries, rotating DJs, and food trucks.
SoWa Open Market
displays carefully curated, hand-made goods, including jewelry, ceramics, clothing, home goods, photography, and more.

Take advantage of the SoWa open days and fill your cart with priceless pieces and fresh produce. Plan to extend your fun days by having a pompous SoWa Sunday food fix with friends.
Walk along the Rose Kennedy Greenway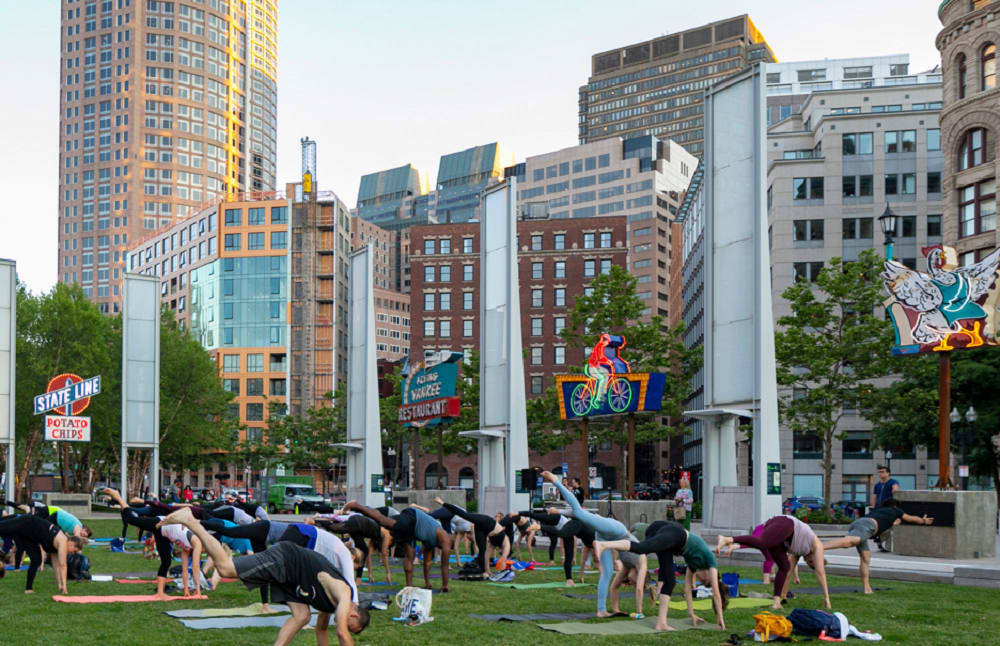 Stretching 1.5 miles through Chinatown, the Financial District, the North End, and Boston's famed waterfront, the
Rose Kennedy Greenway
is a linear park full of beautiful gardens, promenades, fountains, and public art. Grab lunch at one of the on-site food trucks, relax in an open-air beer or wine garden, take a spin on the New England-themed Greenway Carousel, or stroll along the pathways and discovered your new favorite piece of art. There's so much to explore, see, and do in this winding greenbelt!
Enjoy a trip down history along Freedom Trail
Photo courtesy of Boston Freedom Trail's Website
The famous
Boston Freedom Trail
is a 2.5-mile (4.02 km) red-brick trail through Boston's historic neighborhoods. The trail gives you a good sense of the city as you learn about the story of the American Revolution.

Go through the collection of parks, museums, Old North Church, burying grounds, a ship, meeting houses, Faneuil Hall, and historical markers that take you through the Revolutionary Era. You have the option to take any of the following tours:


The Freedom Trail Foundation

Tour of the Freedom Trail by The Histrionic Academy

Tours of Freedom Trail by Boston Town Crier

Boston by Foot
Find your next home in Boston with Ricardo Rodriguez & Associates

Boston is a land of culture, a beautiful atmosphere, delightful activities, and the ultimate holiday destination. You now easily find a short-term rental home or buy a holiday home and get to experience Boston in all its glory.
Are you interested in living in Boston? Our team can guide you through the process of finding and settling into your rental or buying a holiday home in Boston. With years of experience in real estate and deep knowledge of Boston and its neighborhood, we'll help you find a house that feels like a home away from home.
Contact Ricardo Rodriguez & Associates
today for more information.