As a Bostonian, I can confirm this eclectic city has plenty to offer both residents and visitors alike. The city is filled with historic charm and endless activities, no matter your interests. Read on to learn about ten reasons why
Boston
is one of my top city recommendations.
1. Boston homes have convenient access to nature
If you're like me, there's little that's more refreshing than spending time in nature. Whether you enjoy cycling in a city park or hiking through the woodlands, Boston offers plenty of opportunities to connect with nature. The city of Boston is part of Massasschusett's long-term project to revitalize the harbors, rivers, fishers, forests, and the area's natural landscape. The true highlight of Boston is the
Emerald Necklace
, a network of green spaces that totals over 1,100 acres. The park system is over seven miles long from end to end, empowering nature enthusiasts to experience and explore nature. Be sure to check out the jewel of Boston's Emerald Necklace –
Boston Common
. Located downtown, it was established in 1634 and served as the county's oldest public park. Visitors can look forward to ballfields, a tot lot, a Frog Pond, which offers skating in the winter, and a spray pool for children during the warmer months.
2. Restaurants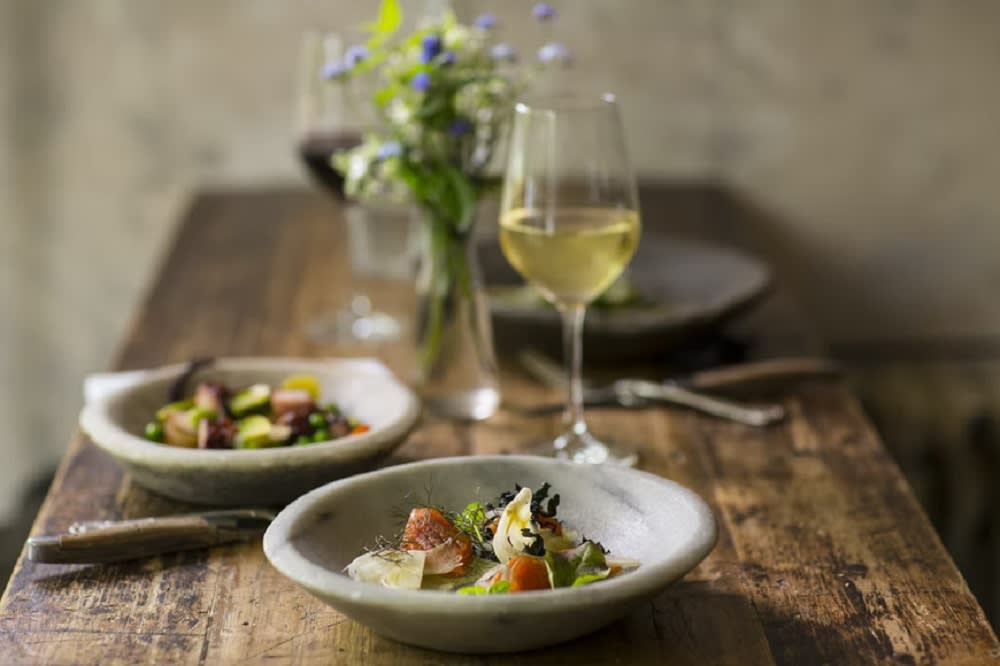 Known for its dynamic culinary scene, Boston offers a varied mix of restaurants, ranging from hole-in-the-wall eateries to refined restaurants. No matter what food I'm craving, I always know that I can find it. One of my top recommendations is
Row 34
, the perfect place for a fun upscale evening out. Located in Boston's historic Fort Point neighborhood, this trendy brick-and-wood restaurant first opened its doors in 2013. They're known for their extensive oyster menu, plus fish entrees. Oysters are locally sourced, and the fish is purchased daily from Fish Pier. If the weather permits, I suggest dining on the patio, where you can soak up the sunshine while enjoying your meal.
If you're looking for a more casual meal, then
Anchovies in the South End
is my go-to recommendation. This neighborhood hot spot is known for its Neapolitan wood-fired pizzas, handmade pasta, craft cocktails, and wine. You'll feel right at home in Giacomo's between the ample portion sizes and the cozy, nostalgic atmosphere.
3. Premiere shopping
If shopping is your guilty pleasure, you'll love all that's waiting for you in Boston. Two of my favorite shopping spots are
Prudential Center
and
Copley Place
.
For anything and everything you may need, the Prudential Center is your one-stop-shop. More than just 60+ retail establishments, this mixed-use complex is also home to a 1.3 acre park complete with water features, in the midst of world class office space.


At Copley Place, Boston's premier luxury shopping destination, customers can look forward to nationally recognized shops, delectable restaurants and access to two hotels, all in one high end complex.


Newbury Street
is another one of the city's famous shopping destinations and where I enjoy shopping. This dynamic district is lined with beautiful 19th-century brownstones home to hundreds of retailers and eateries. All shops are around the eight blocks nestled between the Public Garden and Massachusetts Avenue.
4. Rich history
There's no question that Boston has played a pivotal role in American history, from its settlement in 1630 to its American Revolutionary War battles. Throughout the past four centuries, Boston has steadily transformed into the largest city in New England. Nestled on a hilly peninsula in Massachusetts Bay, Boston is one of America's most historically rich cities. Those who want to learn more about the city's origin story and robust history can do so at the
Commonwealth Museum
. This museum is dedicated to the history of Massachusetts and boasts several interactive exhibits and a gallery of historical documents.
5. Community festivals and events
No matter the season, there's always something exciting happening in Boston. Our clients look forward to the community festivals and events throughout the year. The
Boston Arts Festival
takes place on the second weekend in September and showcases Boston's visual and performing arts. Since making its debut in 2003, the festival has attracted more than 50,000 visitors to the Christopher Columbus Waterfront Park on Boston Harbor. Visitors can admire the work of more than 70 juried local visual artists, craftspeople, and local musicians performing on the Waterfront Stage throughout the day.
The
Boston Calling Music Festival
happens each spring and is a three-day, two-stage event that features some of the biggest and best acts in live music. Held at Harvard's Athletic Complex, this highly anticipated festival attracts approximately 50,000 fans for an unforgettable weekend of live music and entertainment.
6. Museums and art galleries
Boston is home to over 60 museums in and near the city, offering a wealth of fascinating exhibits to explore. The
Museum of Fine Arts
is one of Boston's most distinguished museums, and once you've visited it, it's easy to understand why it's one of my favorite places to visit. As the 20th largest museum globally, this museum features more than 450,000 works of art and just over 8,000 paintings.
Dive into the missing history pages of the 18th and 19th centuries at the
Museum of African American History
. New England's largest museum dedicated to showcasing the contributions of African Americans, there's a wealth of knowledge to take in.
Our clients with children enjoy a trip to the
Museum of Science
. Located in Science Park, this museum features a revolving schedule of temporary exhibits, films, and planetarium shows and engages nearly five million people annually.
7. Pedestrian-friendly layout and excellent public transportation

As a local, one of the many reasons I love Boston is its pedestrian-friendly design. In fact, the city has received a walk score of 83 out of 100, meaning that most errands and activities can be accomplished on foot. Bosonites can walk to a Red Sox game at Fenway Park or visit the Boston Common, all of which can be reached by foot.


Our
commuter rail
was recently ranked as the country's second-best public transit system providing efficient and easy methods for both locals and visitors alike to maneuver around the city. In addition to offering easy access to all parts of the city, the commuter rail and public transit system also provide an easy connection to the suburbs of Massachusetts. Similarly, Amtrak services to places outside of the state, spanning up north to Maine and down south to DC, Providence, and New York City.
8. Prestigious schools

When it comes to moving to a new city, having access to top-notch schools is a non-negotiable for our clients with children. Luckily, Boston doesn't disappoint in this category. From Boston University to Berkeley College, Boston is a global center for higher education. The town is home to over 50 colleges and universities, contributing to the city's vibrant, forward-thinking atmosphere. Perhaps most notably, Boston is home to Harvard University, located just across the Charles River in Cambridge.
9. Neighborhood options with Boston real estate to suit your lifestyle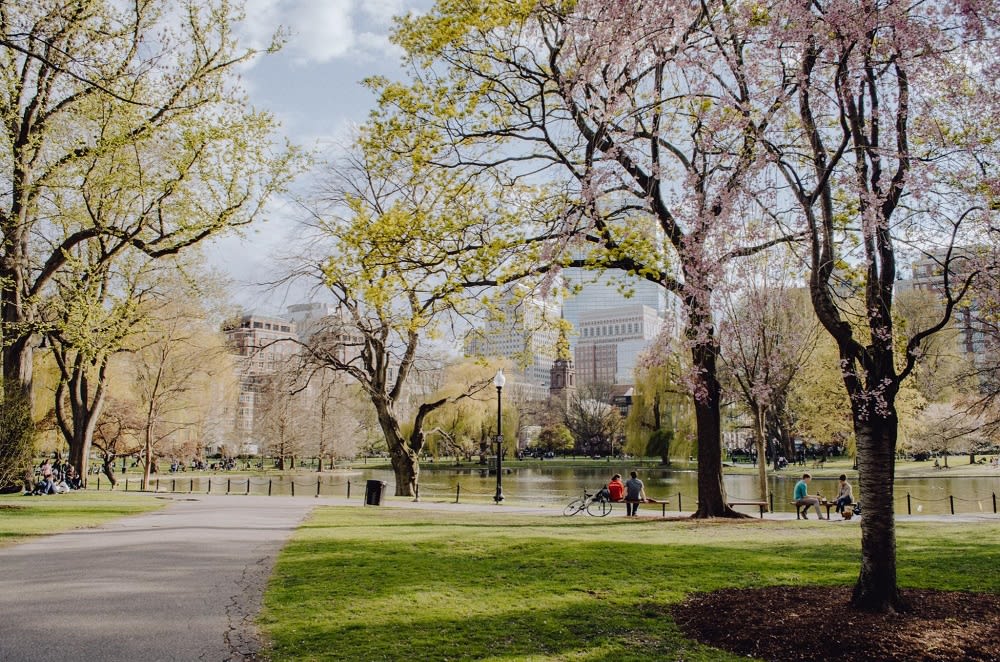 From quaint, quiet neighborhoods to bustling downtown districts, Boston has a diverse neighborhood mix. The city is home to 24 official neighborhoods, which means you'll have no problem finding one that matches your lifestyle. Each neighborhood has its charms that you can look forward to exploring on the weekend. Don't know where to start? Here's a sneak peek into some of my favorite places in the city.
Bay Back is home to Boston's most refined shopping, restaurants, and hotels. Bay Back is home to some of our top clients. Beacon Hill is one of our top recommendations for a neighborhood that exudes historic charm. It's one of the city's oldest neighborhoods and is known for its charming, narrow cobblestone streets and federal-style row houses.


South End boasts restored Victorian row houses, charming English-style squares and and a rich culture. It has become a favorite area for those looking to buy a home in Boston, as it's highly walkable, full of character, but relatively untouristed.


Our clients are also drawn to Charlestown, one of the most sought-after neighborhoods in the city. Located on the city's north side, it boasts ultra-modern, luxurious properties.
10. Diverse architectural styles and housing types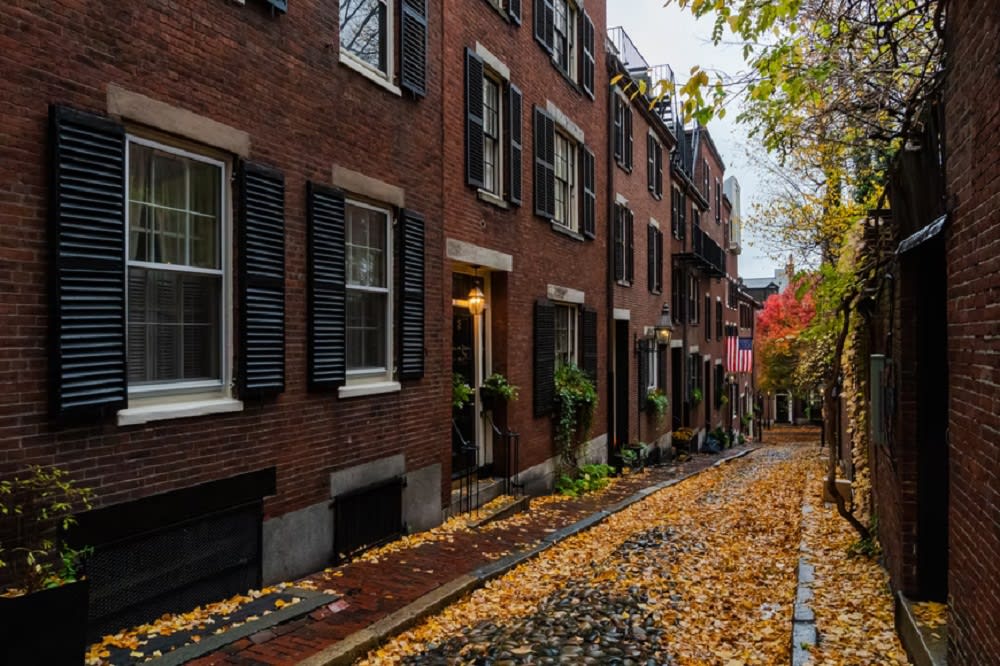 Boston's architecture also reflects the town's historic charm and character. I recommend taking a stroll around the city, where you can marvel at the city's varied mix of architectural styles. Boston is best known for its Federal style, which is magnificently showcased in Beacon Hill. You'll also find a number of other styles, including Greek Revival, Colonial, and Queen Anne. Regardless of what style you prefer, I'm here to help you find your dream home in Boston.
Whether you're looking for a short-term rental or a forever home, I can walk you through the process from start to finish and help you find a place that's right for you. With years of experience in the real estate industry and deep knowledge of Boston homes for sale, I'm ready to help you find a house that truly feels like home.
Contact Ricardo Rodriguez & Associates
today.