As New England winter sets in, the streets are covered in white snow, and locals yearn to be outdoors skiing down the snowy hilltops. Our ski-loving clients adore Boston for its long ski season, open from mid-to-late November to mid-March, giving them plenty of time to visit local resorts and ski until they can't ski anymore.


There are a number of fabulous luxury ski resorts in proximity to Boston. Here I've shared a couple of my favorite local resorts to visit this ski season to ensure you get the most out of the mountains this winter. A luxury ski resort experience awaits you!
Sunday River in Maine
Part of the Boyne Resorts family,
Sunday River
is one of my preferred local resorts that provides guests with a world-class alpine recreational and resort experience. Sunday River is the perfect destination for skiing, whether you're a novice or seasoned skier. With eight interconnected mountain peaks and 135 trails to choose from, this resort has a trail for everyone! An expansive resort, I think you'll enjoy exploring the eight peaks and their distinct personalities as much as I do.
In addition to its eight peaks and various terrains, Sunday River offers seasonal programs for kids and adults, allowing skiers of all abilities the chance to brush up on their skiing skills during the winter. If you're excited about your next ski vacation but aren't sure where to stay, what to do, or where to go, Sunday River has an array of
trip guides
to help inform your decision.
Once you've finished skiing or snowboarding all 135 trails, take in a slopeside show presented by Black Diamond Family Entertainment. Shows can range from energetic fire dancing to magic shows filled with tricks, jokes, and balloon art that will surely bring a smile to your children's faces.


When I'm ready to get back out on the slopes but need a break from skiing, I opt for a Sno-Go rental. Sno-Gos combine innovative ski technology with bicycles, providing users with a ride that captures the intuitive bike-riding motion as they make their way down the mountain. I can't explain how fun and exhilarating it is! You'll likely want to purchase a Sno-Go of your own after a lesson or two! Whether you're lodging at the resort or just dropping in for a few ski runs, Sunday River is a must-visit during ski season.
Sugarloaf in Maine
An intriguingly named resort with an array of exciting winter activities to match,
Sugarloaf
is another beloved local ski resort I highly recommend visiting. The Sugarloaf Outdoor Center trails are meticulously maintained for skate and classic skiing, boasting some of the most breathtaking views of Sugarloaf. This is the perfect destination not just for skiing but also for reveling in the Maine woods' solitude and exploring the pristine landscape. Once you've gained the clarity that one-on-one time with nature affords, I suggest you click back into your bindings and delight in skiing the 90 kilometers of trails Sugarloaf offers.
Take in much more than skiing, join the Alpine Exchange Program, which will allow you to access a variety of winter sports. What's great, is when you purchase a Sugarloaf lift ticket, you also get complimentary access to the Outdoor Center trails and skating rink for the day. The program even includes equipment rentals, so all you need to worry about is having a good time, not about lugging around equipment. In addition to cross-country skiing, go on a Guided Snowshoe Safari adventure, head to the NHL-size ice rink to teach your kids how to glide on the ice, or rent a fat bike to soar down select groomed trails.


Better yet, given the number of activities available at Sugarloaf, I suggest buying a season pass to enjoy high-quality skiing, riding, and great perks like lodging discounts, retail discounts, and discounted lift tickets for friends and family.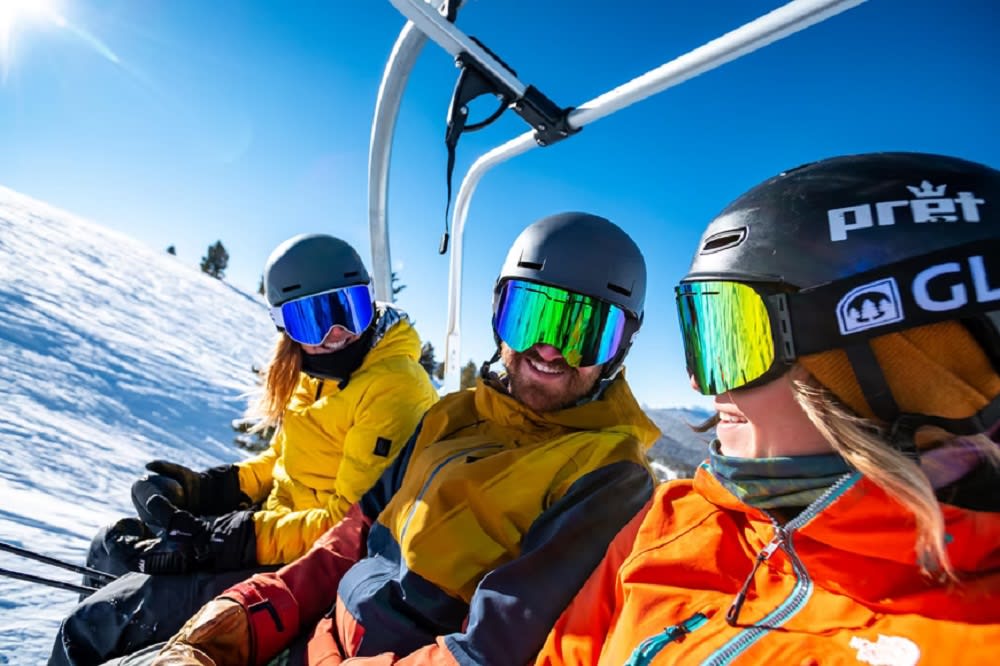 Like many of my fellow New Englanders, I love the flexibility to ski for several months out of the year. When I'm not skiing locally, I love traveling to satiate my passion for skiing, adventure, and travel all in one go. My three favorite places to relish a luxury ski vacation are Aspen, Colorado, Park City, Utah, and Chamonix, France.


Allow me to elaborate on why these are my favorite travel destinations for hitting the slopes!
Aspen/Snowmass in Colorado
With four mountains between two towns and unmatched potential for extravagant and exciting vacations beyond belief, you
must
visit
Aspen Snowmass
for your next lavish ski holiday. Aspen boasts 4 ski areas: Buttermilk, Snowmass, Aspen Mountain, and Aspen Highlands. Aspen has been drawing skiers from around the globe for decades with its 5,500+ acres of terrain, unrivaled ski and snowboard professionals, exceptional restaurants, and luxury accommodations.
I love that Aspen offers other activities to enjoy on the mountain, in addition to 4 ski areas. The Breathtaker Alpine Coaster is an exhilarating ride, while tubing is always a winner with the kids. Aspen Mountain Powder Tours will take you to prime untracked runs, and for those fellow foodies out there, I highly recommend Snowcat Dinner Rides. Regardless of the activity you choose, you're bound to have a fantastic vacation when you visit Aspen Snowmass this ski season. Take your ski trip a step further by celebrating 75 years of Aspen Mountain's official debut with a season pass to Aspen Snowmass, giving you unlimited access to all four mountains and endless adventures filled with storm chasing, après reveling, groomer lapping, and an abundance of mountain moments in between.
Park City Mountain Resort in Utah
Another one of my favorite ski destinations, is Park City, Utah.
Park City Mountain Resort
is one of the largest ski resorts in the nation, sprawling over an expansive 7,300 acres and 17 peaks. This gargantuan ski resort of course has runs fit for experts, but most skiing is geared towards intermediate and novice skiers. If you're looking for long, rolling groomed runs, this is the place. For a change of pace, enjoy a horse-drawn sleigh ride, a snowmobile tour through Park City's winter wonderland.
As a bonus, the town of Park City boasts a historic main street packed with shops and restaurants, giving you additional options outside of mountain-related activities. Trust me, you'll have an easy time finding
things to do in Park City
. A genuine ski-in ski-out town, test out ending your mountain sesh by skiing right over to the High West Distillery to sip on well-deserved spirits.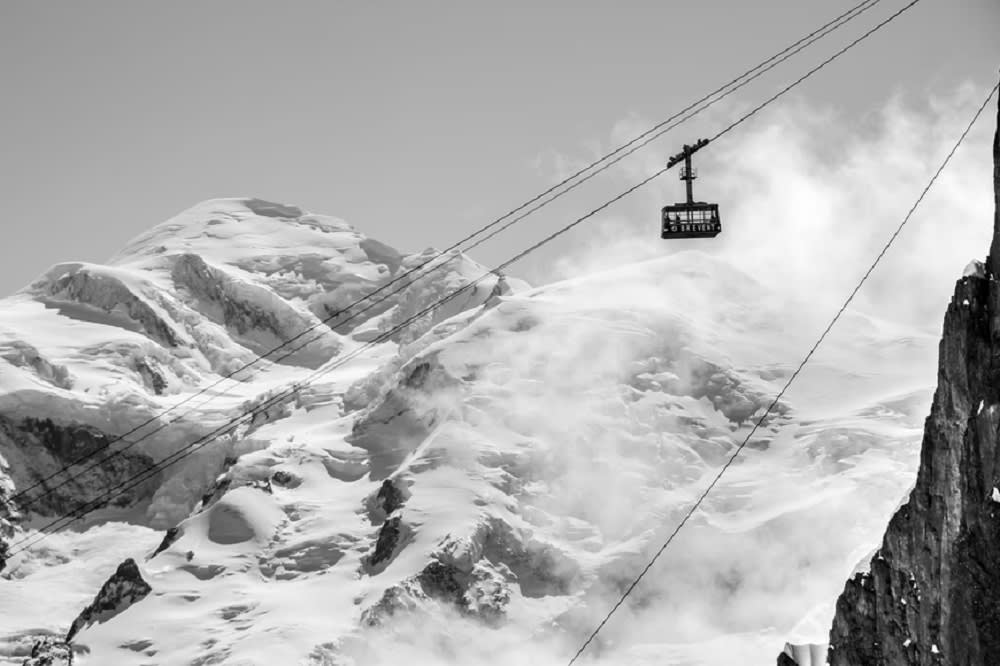 Chamonix Valley in France
For a truly unique experience, the
Chamonix Valley
is known by many as the best freeride resort globally. This is the perfect place for a ski holiday, with 5 ski resorts to choose from. Aside from being able to practice your French, the best part about Chamonix's skiing is its array of learner areas. Novices have abundant options for getting to know the slopes, with the Teleski de Savoy area being especially great for children.
Depending on your level of proficiency, I recommend hiring a mountain guide to ski Chamoniz's best-known ski route, Vallée Blanche, a 20-kilometer trail atop glaciers, weaving around and over crevasses, surrounded by breathtaking mountains in the Alps. With so many
ski resorts and areas
to choose from, you're guaranteed a ski trip of a lifetime in Chamonix Valley.
Contact me
today if you're planning a move to Boston and need assistance finding Boston homes for sale. Being a leading Boston real estate agent with extensive regional knowledge and cross-disciplinary expertise, I will indeed lead you to the Boston luxury home of your dreams.