If you're like me, then
luxury condominiums in Boston
were high on your list of dream dwellings. I have the pleasure of writing about my experience as Ricardo Rodriguez and his team brought the plans and mock-ups available for "The Residences at 566" to life. After considering several new construction properties, I'm excited to give a buyer's perspective and share some of my favorite things about the home.
Ricardo Rodriguez is a Boston Real Estate Agent who has the experience and passion to pair you with your new forever home. Ricardo is an
award-winning realtor
with Coldwell Banker Realty in Boston, and the Rodriguez team has been awarded Coldwell Banker's #1 Team in New England. Read on to learn more about Boston's most gorgeous new luxury condominiums at 566 Columbus Avenue in the South End.
566 Columbus Ave Unit: 611

One of my favorite new construction buildings is the newcomer to Boston's South End, The Residences at 566. The Residences offer the finest new finishes and design features. The unit I'll be discussing is a corner penthouse. Just the idea of calling this unit "my own'' excites and amazes me – at nearly 2,000 square feet, this 3 bed, 2.5 bath beauty is highly coveted. Based on the current plan, unit 611 will feature a host of outstanding amenities, including: a sleek and warm, glass-enclosed study (my favorite detail); roaring fireplace to keep warm in the chilly Boston winter; a terrace and private roof deck with direct bedroom access; as well as a spa-inspired bathroom. Additionally, as a future resident, I was impressed by the community amenities they'll provide like a pet spa, herb garden, fully-featured gym, and EV charging stations.

Gorgeous Views and Rooftop Amenities
Fun fact about me; I'm an early bird – so a quiet and contemplative place to privately wake my mind and prepare for the day is a must. The promise of landmark skyline views from the private rooftop caught my eye for just this reason. It was remarkably easy to envision myself enjoying a hot cup of coffee first thing in the morning! Outside from my private roofdeck, the building's rooftop lounge will feature a large sun deck that I intend to use for sun-bathing or rooftop yoga. Although yoga is an enjoyable activity for me, it surprises people to know that after a long day, there is nothing I find quite as relaxing as cooking and sharing a meal with loved ones. The outdoor kitchen that will top the roof opens up a whole new realm of possibilities for that hobby. The dining area on the roof will be set up as the perfect place to share in delightful conversation over a bottle of wine while the sun goes down. The most memorable aspect about the dining area is the proposed garden. Once filled with tall wild grasses it will make the city seem far away from such an intimate, and personal private paradise.

A Marvel of Design
As someone who greatly appreciates an artistic eye, the visionary architectural flair of the 566 condominiums really blew me away. The Residences obviously aim to bring a touch of modern Boston lifestyle into full expression while highlighting the gorgeous and rich history of the area. The intelligent design of these luxury condos was conceptualized by the award-winning
Wolf in Sheep Design
Firm, which really allowed me to envision the potential of a fully-furnished space here. I was impressed by the presented renderings that took every detail into account.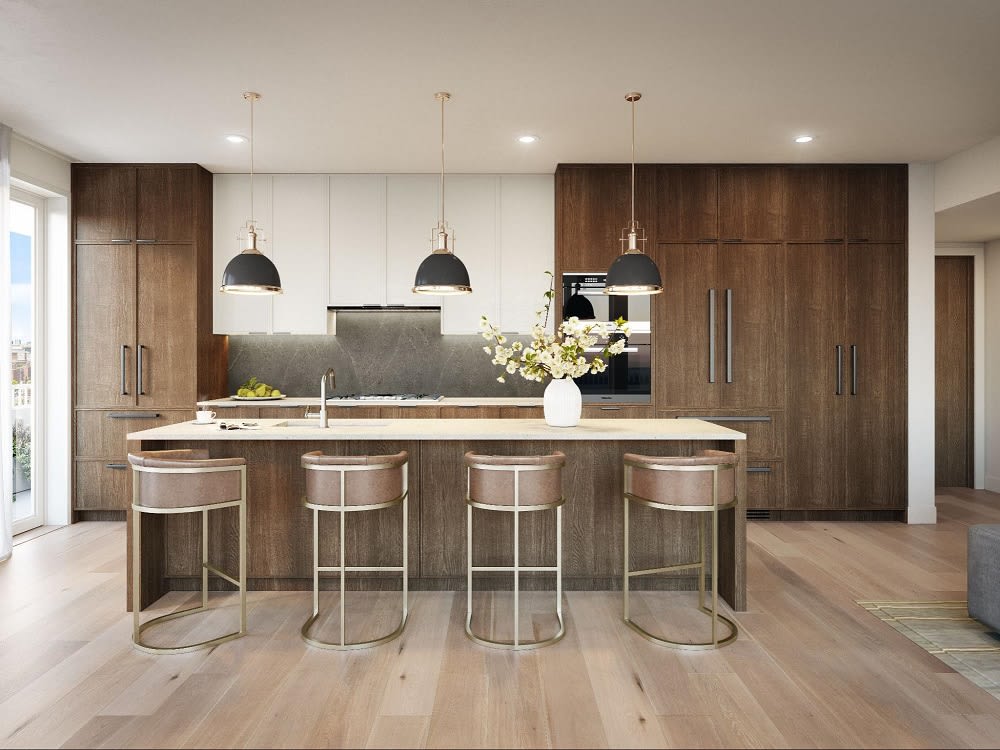 Despite being unable to tour the unit to gauge my feelings on the open style of the floorplan, I was surprised to find I liked it as much as I did. Ricardo shared the building materials with me and I was able to immediately see that proportion and flow was prioritized throughout the design process to highlight balance and a sense of peace. In addition to the floorplan, the kitchen will be finished with a generous Miele appliance package, warm-toned Caesarstone countertops, and rich walnut/off white-paneled appliances seamlessly integrated with custom cabinetry. As "the cook" in my home and someone who is comfortable in the kitchen, I enjoyed that the proposed design was simultaneously modern and somehow timeless. Premonitions of cocktail mixers with friends and quiet family dinners appeared easily in my mind's eye.

Rich Neighborhood History
Like Boston as a whole, South End holds a wealth of
cultural and historical significance
. Most of the residential streets in the area were formerly served by the former Boston and Providence Railroad, which bordered the South End. A prominent architect of the time like Charles Bulfinch, designer of the Massachusetts State House and the Boston Common, designed the neighborhood in its very first phases, a history tidbit whose impact can still be felt today.

South End Appeal

Boston's South End is one of the most highly coveted neighborhoods in Boston, and certainly a favorite neighborhood of mine. Thanks to the area's hefty nightlife, there plenty of things to do, like party the night away at the famous gay bars like Club Cafe – or relax at a local bar. The area is alive and buzzing with public parks for recreation, ample green space to relax and unwind amongst, vintage clothing shops, attractive mansions and Victorian-style row houses. The area is famously a haven for the LGBTQ community, which is close to me, personally.


One of the reasons I absolutely adore South End, is the diversity that keeps the area fresh and distinct. Within this tiny community are vast wells of culture and various backgrounds, which leave every corner feeling like a breath of fresh air. Of course I must admit, I'm also a sucker for a fantastic Farmer's Market and the South End Open Market offers plenty of vendors, boutiques, farmers, artists, and food trucks.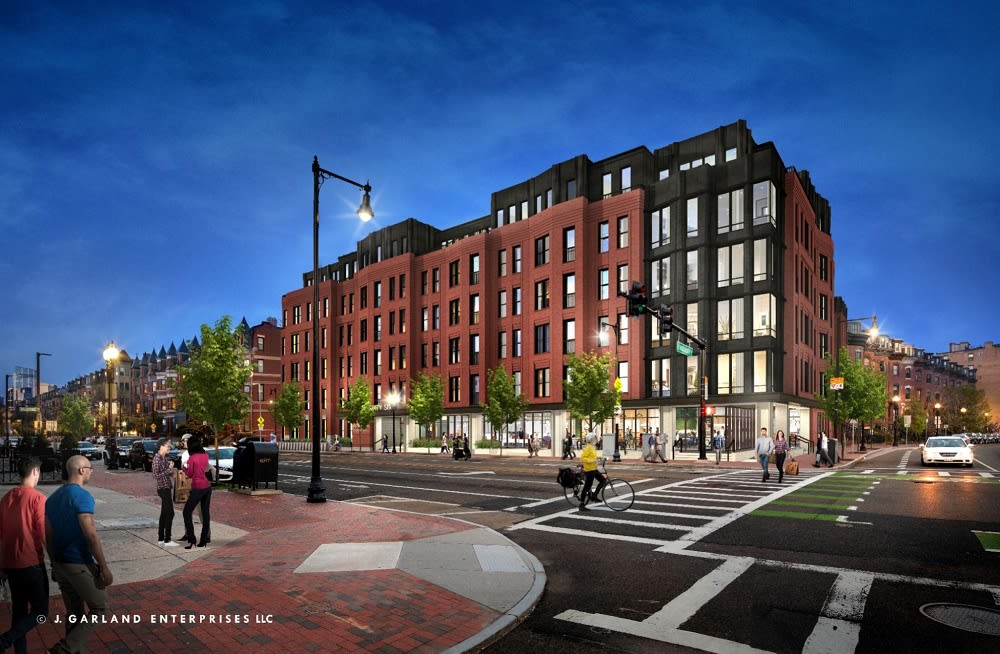 Close Proximity to Restaurants and Shops

Of course, one of my favorite parts about the location of The Residences at 566 is their incredible South End location. The South End is often described as the best neighborhood for foodies in Boston and (if you couldn't tell by reading this so far) this is perfect for someone like me whose passion is fresh, local, flavor.

Boston's South End is host to bright, modern, and nationally acclaimed restaurants. Here are a few of my favorites:
I hope this overview of the Residences at 566 and the vibrant surrounding area has been as eye-opening to you as the experience was for me. From the sleek and warm finishes throughout the penthouse, to the private rooftop lounge, this has definitely been a favorite of my
South End real estate
opportunities.
If you're looking for luxury real estate in Boston's South End, I can't recommend Ricardo Rodriguez & Associates enough. Call
Ricardo Rodriguez
today!